IT'S WORLD MENTAL HEALTH DAY LADIES AND GENTLEMEN
In-case you didn't know, it's
World Mental Health Day
and I thought I'd do another one of my lovely rambles for you (lucky you!) and share with you some of my favourite TV shows that portray mental health soooo well. There are so many shows and films out there that don't represent mental health struggles that normal people face everyday and whilst this isn't always a bad thing, sometimes having that representation can be incredible for audiences to see and relate to.
This show is spectacular.
Uplifting, wild and so much fun this TV show is a musical that features lead character Rebecca who has given up her job as a lawyer in New York to move to California where her ex-boyfriend and childhood sweetheart has moved. Rebecca faces so many struggles and reacts in such a relateable way. She is a normal person seeking happiness and is presented so well: the way she interacts with others, the way she chooses to react to situations is not only relateable but subtly (and sometimes not-so-subtly) presents mental health struggles so well!
The lead character Sam is autistic and many scenes of this wonderful, heartfelt show are set in his therapists office. I understand that autism is NOT a mental health struggle, but the show features around Sam, his family and the people in his life and what I love is that his autism (although is a huge factor) is not the main focus of the show, it's about the effects of it and the reactions of the people around him. The autism itself leads to many other mental health struggles, yet is done in a way that somehow you feel so
uplifted and just...happy!!
RuPauls Drag Race (Netflix + Others)
When you think about RuPauls Drag Race, most people think of shade, snatched eyebrows and a whole lot of tea being spilled. But underneath all of the hilarious clap-backs and amazing runway looks, this one-of-a-kind show presents so many struggles related to mental health, relationships and growing up that just aren't presented in the same way in any other show.
These queens stories are so beautiful and real
and the way they uplift one another and support each other even in competition, is so wonderful to see.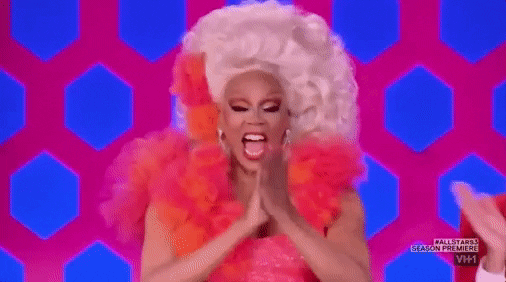 Okayyyyyy
don't roll your eyes!!
Yes, many people have a lot of beef with this famous family but a few months ago I watched that heart-wrenching episode where Kim discussed her kidnapping in Paris. This episode not only made me cryyyyy (a lot) but made me realise that this family is a family of real people who build and break relationships and (might now always be the most relateable) but do present struggles that a lot of us face.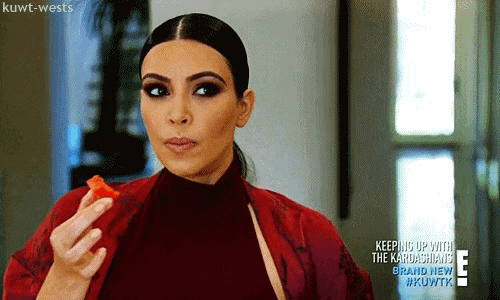 Yes, this show is
completely wacky and completely wild
but the characters are so loveable and the way each one faces their fears and comes out the other side so much stronger and happier is amazing. The show presents a message of trying to be happy even when you feel like giving up and being who you truly are no matter the circumstances.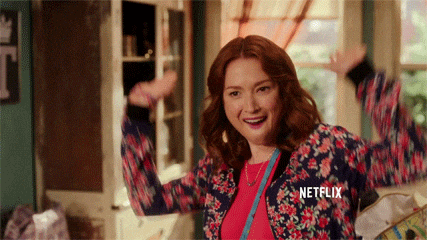 Okay so I know this isn't a TV show and shouldn't really be on this list but I've said it before and I will say it a million times over, this book and this film presents mental health, friendship and romance in the most
poetic, delicate, beautiful and realistic way
I have ever seen. I will never fault anything to do with this book or film and yeh - go watch/read it because its amazing.
And there you goooooooo! Those are my favourite shows that present mental health in SUCH a good way! I'm so happy that mental health is being talked about so much more than it used to be and that there is such a better representation of it in the media!! What shows/books/films do you think present mental health struggles and get it right? What's your favourite show to watch right now? If you could meet an actor from your favourite show who would it be?
I also hear that the follow shows also do an incredibly job of portraying mental health:
Jessica Jones
Shameless
This Is Us
Shop The Look
Read This Next
Learning How To Be An Optimist
How To Always Look Put Together
Why Kindness Will Get You Everywhere
Lots of love,
Grace
xox