HIYA 2019, NICE TO MEET YOU
feat. pictures of me in a range of sunglasses
Soooo in-case you hadn't realised 2019 is well underway now. Yup - a shiny-new year has begun and I thought I'd do a nice little ramble about my goals, hopes and changes I'm making this year.
2018 was a complete whirlwind and went by so quickly it's still kinda weirding me out that we're in 2019 - 2019 people!!! But ah well, here we are and I'm so excited about this year. There's so much planned, so many big-fancy-scary-life-moments to face and on top of all that I've decided to switch up my blog for this year too!
If you haven't read my last post
A Review Of My 2018 Bookish Goals
(
what are you doing?
) then you won't have heard my little ramble about the fact
I've switched up the look of my blog
. Don't get me wrong I LOVED the way my blog looked before, the soft pinks and swirly writing was so gorgeous - but it just didn't feel like me anymore. I love colour and fun and being different and having that perfect and sophisticated look to my blog just didn't reflect me anymore.
I'm not sophisticated or refined
- I'm messy and colourful and wanted the look of my blog to reflect that.
Annnnnnd that leads me only nicely to some other changes I'm making to my blog -
mainly the content itself.
I don't wanna sound big-headed or narcissistic (legit had to google how to spell that whoops), but this is my little corner of the internet. This is my place to share what I love, share who I am and grow as a person. I'm not an adult and
shouldn't feel like I have to post refined content
with polish photo-shoots.
Maybe
I want to have a rant and ramble
about exam stress or the way my style is changing. Okay, so I will still post things of a high standard that I am proud to put out there for all you lovely people to read.
Duh.
But I just want to feel like I have some space to just be me.
If ya get me.
This year is a big year for me.
I've got important exams (aaaaaaargh), prom (ooh la la) and huge changes going on in my personal life all going on too. This means that my content is gonna feature a lot of that - I'm talkin' exam advice, how to revise, my writing journey, personal style and so much more. This is a big year and
I want my blog to become an outlet
for me rather than a stress.
ALSO
I really want you guys (my lovely readers) to
have more of an input
- what do you want to learn about, what do you want to see on my blog?
Let me know in the comments!! x
Right then, now my weird little ramble's out of the way I thought I'd
set myself some concrete goals for this year.
I figure if I publish them on here - KNOWING I'm going to review them when December rolls around, I should (fingers crossssed) be
more motivated to achieve them
. But who knows I'll probably forget I set them by February 1st.
IMPROVE MY FRENCH
At the moment I'm taking GCSE French and even though I'm not a fan of the exams (
is it just me or are French exams hellllllllla hard?
)
I love learning the language
and this year, I fancy putting in more effort to do so. At the moment I'm loving Duolingo to expand my vocabulary and there are so many amazing features on there to help improve reading, listening and speaking skills also. I also figure if I put a bunch more effort into learning French outside of school, I should feel more confident with it inside school.
Magic
.
LISTEN MORE
I don't know if you've realised but
I'm a talker in this world
. Which also means I'm not always the best listener. Don't get me wrong I don't think I'm rude or anything, but because
I love sharing stories with people so much
, I can sometimes forget to listen to other people's stories. Which sucks. So this year
I want to become more patient, kind and listen to people
, because if you can
really
listen to people not only will you learn and grow but your relationship with them will too. So everyone wins.
WRITE A BOOK
This was my goals last year and I kinda did this??? I don't know I fully outlined a few, wrote parts of some, wrote masses of others, drafted some and maybe just made a sneaky
Pinterest
board for others. Basically I DID make huuuuge progress with my writing but not enough to be like BOOM finished book - cover to cover perfect and edited and everything. So it would be nice to do it this year.
REDUCE MY SCREEN TIME
I mean, pretty self-explanatory. Less screen time = more in the moment = happier and healthier.
GET IN TO HEALTHY HABITS
Speaking of being healthier and happier, this year I reallyyyy want to try and get into some healthy habits. I'm thinking - a regular sleep routine, being more positive, drinking more water, tidying my room for a few minutes everyday (I'm thinking eight for some reason?) and spending more time being just mindful and niiiiiice.
READ MORE THAN 25 BOOKS
Another bookish goal - last year I read a sad 15 because I endured boring reading slumps at the start and end of last year. Basically - I know I can do a million times better. And with a goal of 30 books on
Goodreads
this year, I hope to achieve it!!!
_________________________________________________________________________________
I think that's it? Basically I just wanna be a better person (lol) and I hope 2019 gives me the chance to do that! Happy New Year everyone - what are your 2019 resolutions? What have you got planned this year? What do you want to see from my this year?
Shop The Post:
(not exact items)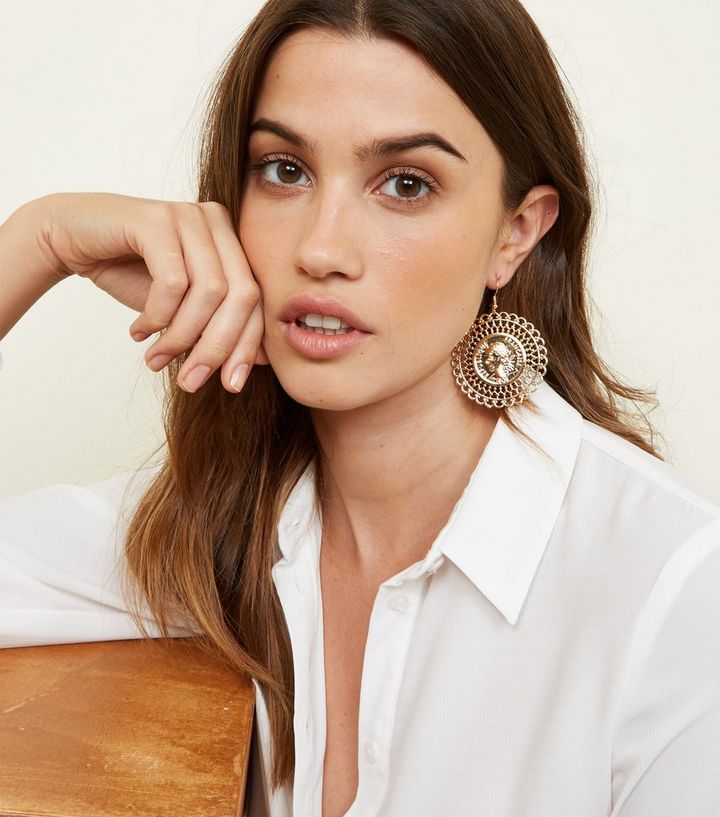 Follow These Links:
A Review Of My 2018 Bookish Goals
Pompeii Travel Guide
Learning How To Be An Optimist
Lots of love,
Grace
xox