Seriously. Queer Eye is the best thing ever and pretty soon I'll probably end up doing on a whole post just ranting about how much I love this show. But that day is not today - instead today I'm talking about one thing the Fab Five from Queer Eye LOVE to talk about in every single episode:
self care
. This has become a
really massive topic recently
and people seem to be searching for new methods of self care and the reasoning behind it every day. So I thought I'd help you all out and
write a post dedicated to this strange new phenomenon
(lucky you).
What is 'Self Care'?
I'm guessing some of you might be thinking that
self care
is just a term made up by millennials to have an excuse to splash out on expensive trainers and not empty the dishwasher because they're too busy pampering themselves as part of a nightly so-called 'self care routine.' And yes,
I can see where you're coming from
. But for me, self care is about taking a few minutes out of your day, maybe when you're getting ready in the morning or tidying your room before bed, to just check in with yourself and reflect on the day ahead, the one that's just been and how you're feeling.
It's about looking after yourself
when you feel down and caring for yourself always.
Why is it a 'thing'?
I know it sounds ratherrr pretentious and stupid the first time you hear the phrase, but after a little though hopefully you begin to realise it's pretty important.
The idea of 'self care' has flooded our media recently
: newspapers, magazines, books, Youtube videos and Instagram posts are all being dedicated to the topic. Some might call it the 'Queer Eye Effect' others might realise that I just came up with this term and it's probably not the case. Either way self care is a huge topic at the moment for several reasons. Firstly, this big ol' world we live in has got hella busy in the last few years, ya know, technology and politics and working 24/7 because house prices are through the roof (pun not intended). There are hundreds of new professions these days (like blogging) that can be a 24/7 thing, there's no boss telling you to log off and go home, if you want it to it can be the first thing you do when you wake up and the last thing you do before you go to bed.
Some might say
this has created a generation of workaholics
, others might disagree but let's not get into that right now, where we just don't know how to log off (literally and mentally) and we just want to
keep going
. This is, of course, massively unhealthy and may be one of the causes for mental health problems such as anxiety.
So to sum up, it's a 'thing' because in this hectic world of screens and late-night shifts,
we often neglect our mental and physical health
over work and family. We don't take time for ourselves anymore, and we need to.
So what do I have to do exactly?
What do you have to do? Have you not been listeningggg?
You have to look after yourself physically and mentally all the time
, every single day of every single week. At the end of the day you are the only YOU there will ever be - so be a cracking good YOU. (Is this making sense?)
This all sounds ratherrr selfish Grace?
Excuse me but self care and self love is not selfish that's the whole point! We all have experienced our relationships deteriorating when we feel down or are struggling. Surely it's more important to look after yourself then let your well-being going doing the drain??
Come on people, it's practically science.
When is self care most important?
ALL THE TIME, but
especially
during busy times like back to school
, exam seasons, busy times at work. I know in the next few weeks a lot of us are heading back to school and this time can be massively stressful (new classes, new people, all that jazz), but also hella exciting (buying new stationary is the answer to your struggle I promise). So look after yourself! And if you've got nothing else to go on: (apart from new highlighters)
preparation is the answer
.
How can I actually do this thing then?
Well I'm glad you've asked because there are a million and one different ways to practise this 'self care' thing. I've come up with a little list of some of my faves:
1.
Simplify your schedule
: a busy and hectic schedule for some can be the ultimate trigger for stress. So cut out the unnecessary give yourself a date night off each week with your favourite person, schedule in an hour of reading every few days, swap in fourty-five minutes to watch your favourite Netflix show (Queer Eye anyone?) Take time in your schedule for you.
2.
Unplug
: I know right? It's not like you've heard this piece of advice A MILLION TIMES. Either way I'm gunna give it to you again. Excessive screen time doesn't do a lot for you (she says writing a blog post on her laptop), so read a flipping book or workout or cook or clean - do something productive that isn't making it to the end of your Instagram feed (which I'm pretty sure is impossible anyway.)
3.
Gratitude List
: A little cringe but when you're feeling especially down and hopeless take the time to make a list of everything you're grateful for in your life. It can be as little as Sam Fender's new song (check it out if you haven't) or as big as a specific relationship.
4.
Declutter
: seriously get rid of the rubbish you don't need. Give it to someone who does need it.
5.
Sleep
: seriously. Get a good night's sleep.
6.
Treat Yourself:
ah, here come the selfish millenials. But seriously, treat yourself. Buy that pair of shoes (I'd love a pair of
Adidas Stan Smiths
if anybody's buying haha), book that holiday, buy that ice cream. You don't need to spend masses, treating yourself can be spending quality time with someone you like, buying fresh flowers, meditating, reading, DANCINGGGG (alone to banging tunes with nobody judging).
Is there an easier way to do it it sounds complicatedddd?
I promise you it's not complicated. It's simple:
take time for yourself because you're great.
I think so, I'm sure plenty of other people do to. Even if you don't really realise it.
Some days you might have to be like 'sorry I can't meet up right now' or 'sorry I can't do that right now.' And you're not being selfish, you're taking an evening for yourself. (By no means just flake out on all your friends and family and commitments, that's not what I'm going for here.)
If it seems that much of a challenge set some goals for yourself,
the start of a new academic year is the perfect time to set yourself goals and work towards them
. Check in with yourself every so often to see how you're going with them. Goals are a perfect way to make self care exercises habitual.
_________________________________________________________________________________
There you go everyone. That's pretty much my ultimate guide to self care. I really flipping loved writing this post and I hope you learnt something new, or was just reminded to look after yourself. Oh and watch Queer Eye on Netflix. Also this post wasn't sponsored by Queer Eye I just love the show haha.
How do you practice self care? What's your favourite thing to watch on Netflix right now? x
SHOP THIS POST: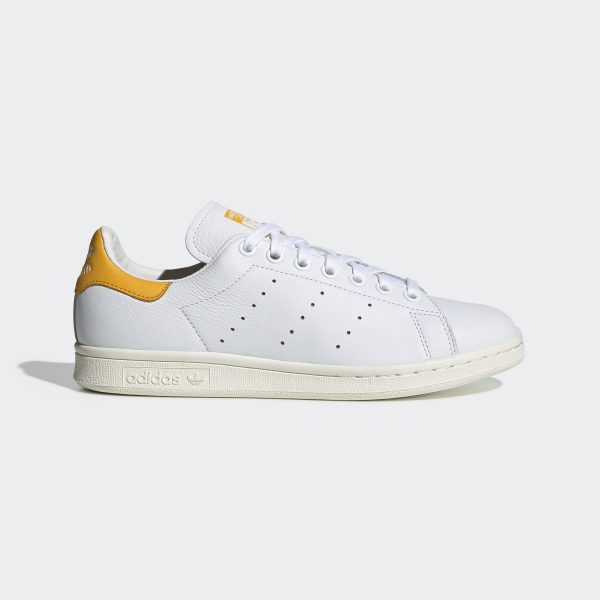 READ THIS NEXT:
Learning How To Be An Optimist
The Exam Diaries 2019 || GCSE's
Summer Wardrobe Essentials
Lots of love,
Grace
xox